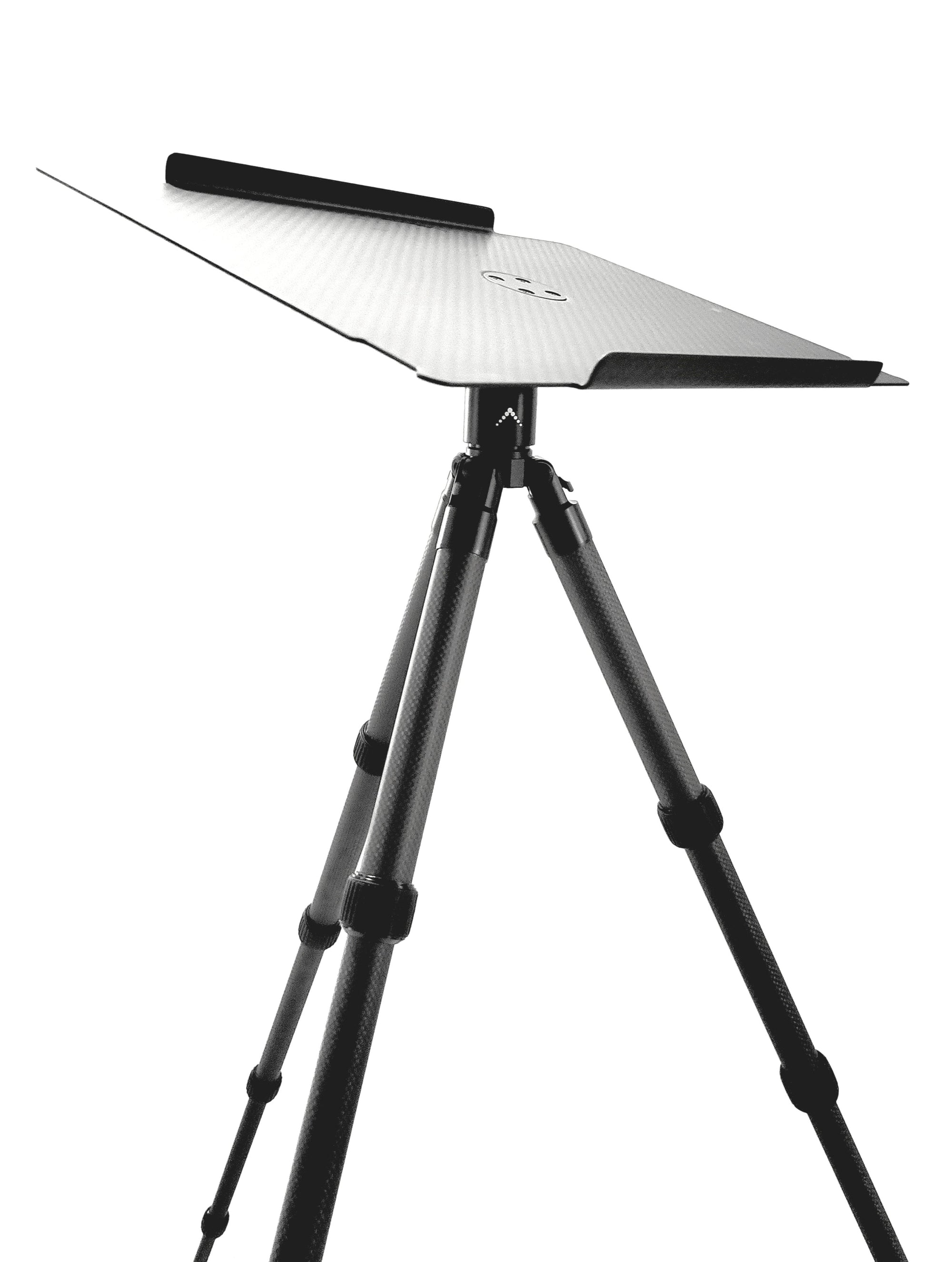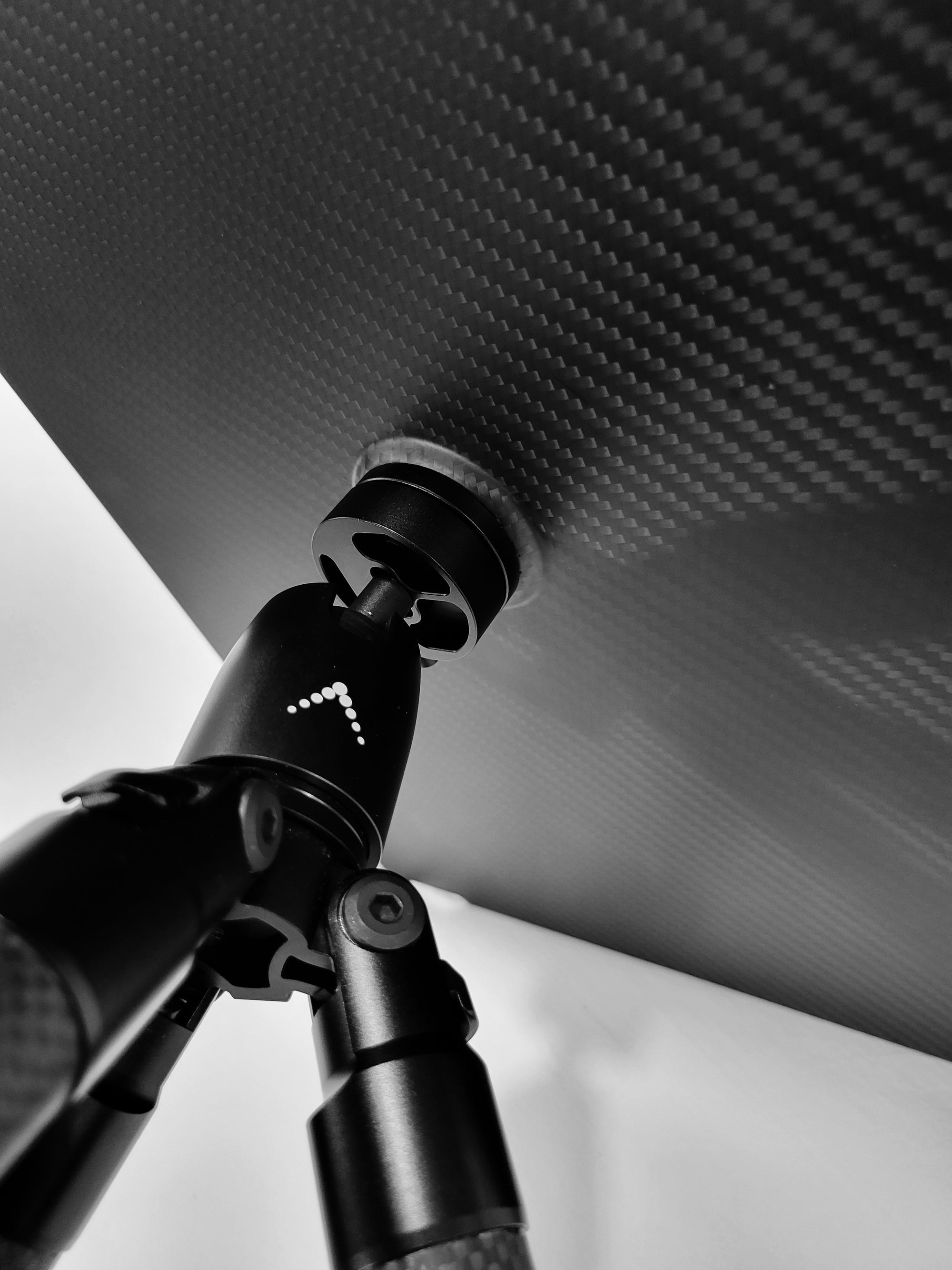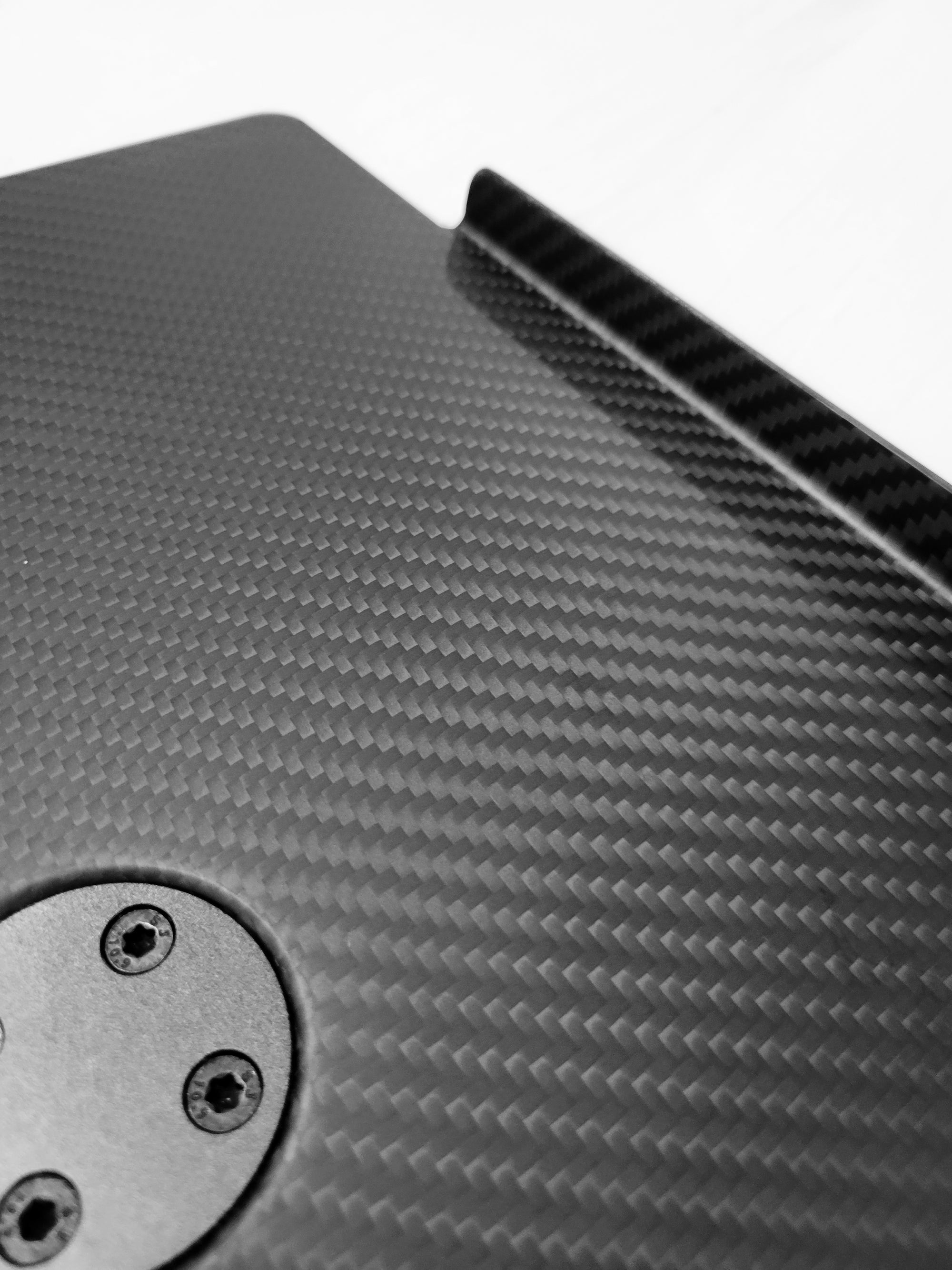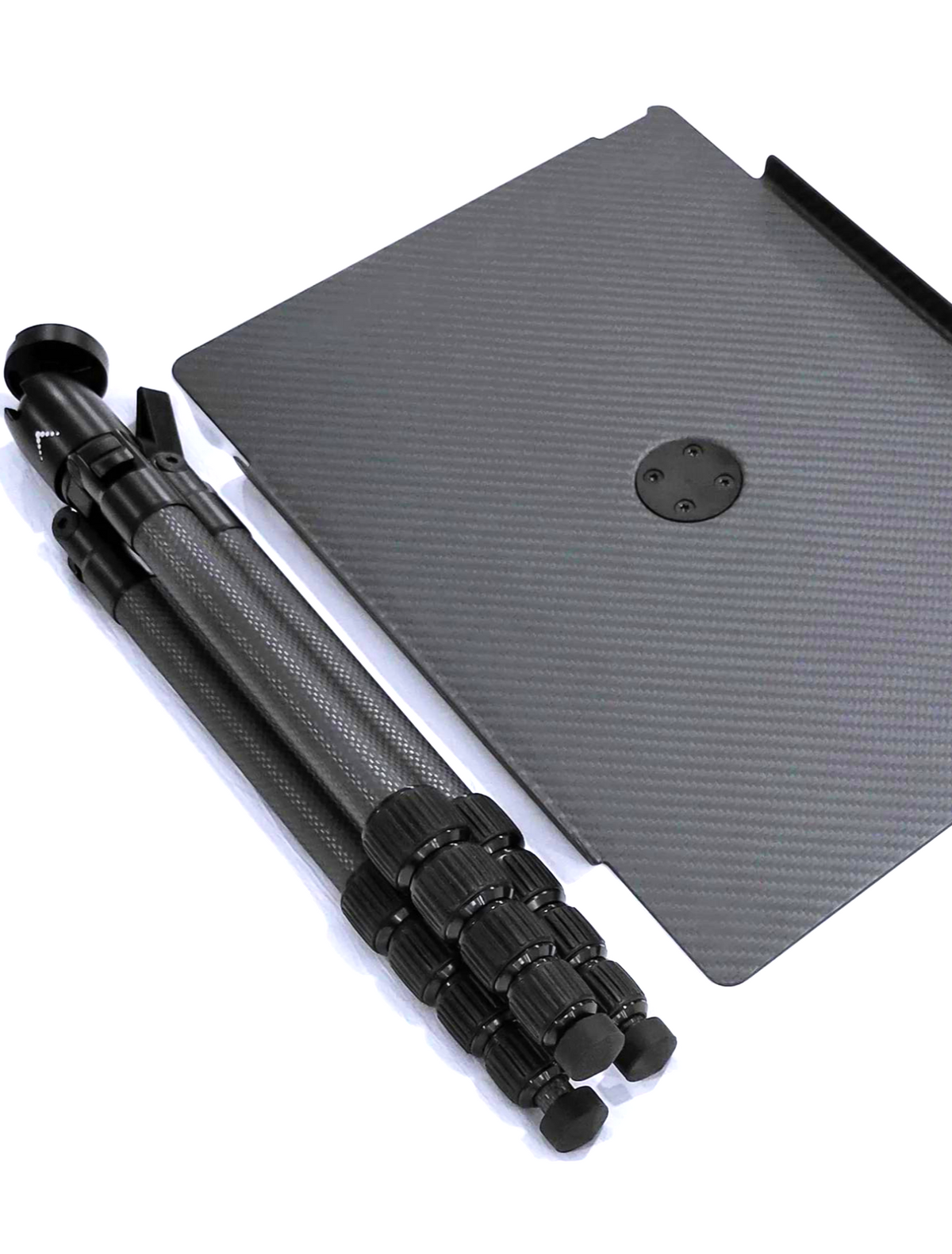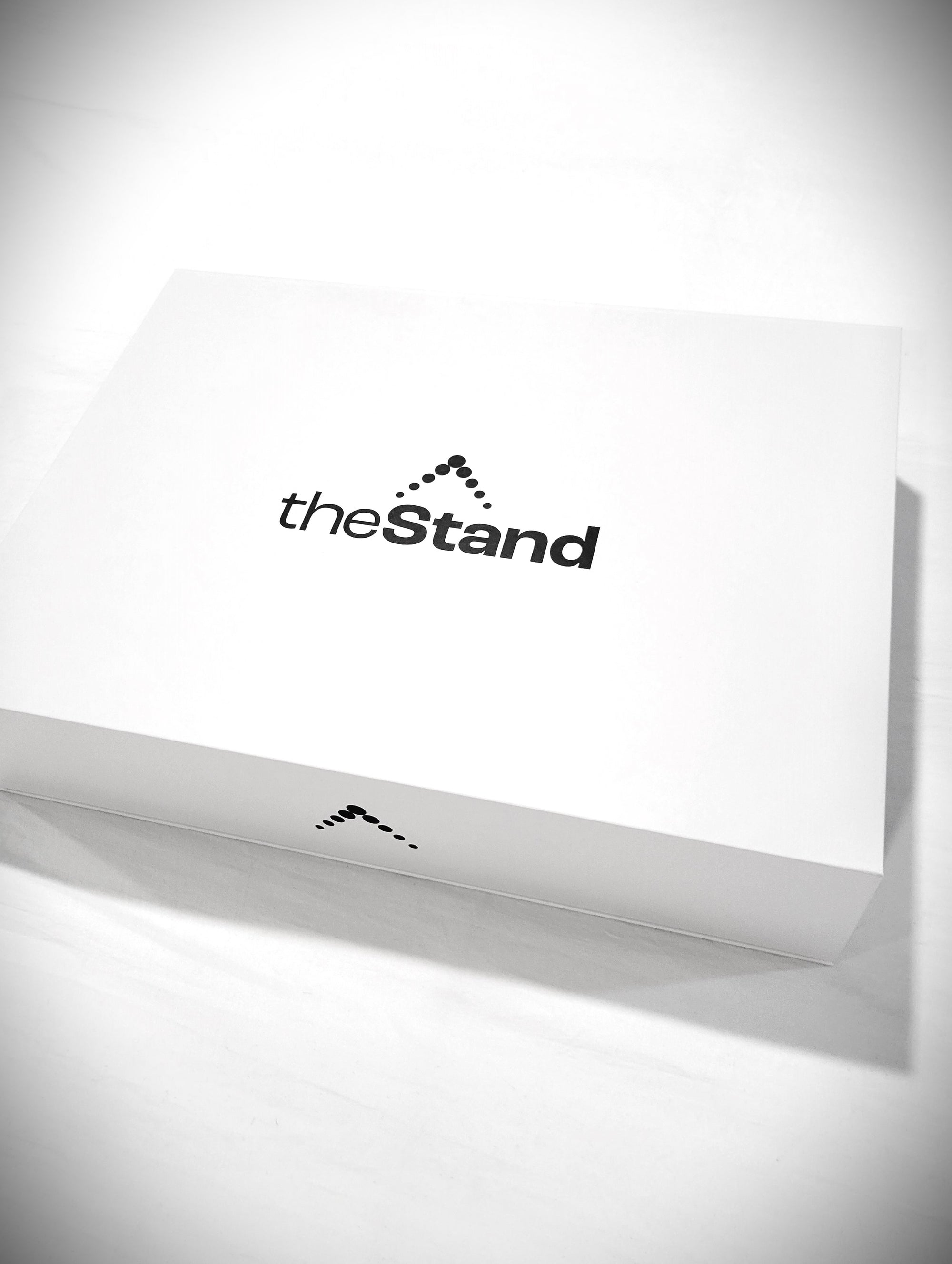 theStand - Carbon Fiber
MULTIDESK
Sale price
$59.95 USD
Regular price

$100 OFF!

Ships Soon!

Ends Soon!

30 Day Risk Free Returns

1 Year Warranty

Secure Checkout
Work Anywhere with theStand Portable MultiDesk.

 
This stunning and capable Carbon Fiber
Desk is perfect for working on the go. It's featherweight (just 2.7 pounds in Carbon Fiber; a 25% weight reduction), super strong and stable at any height or on any surface, and easily slips in your laptop bag and sets up in seconds. Say goodbye to working in the same place all day and hello to a healthier, happier, and more productive work life with theStand. 
Patent Pending.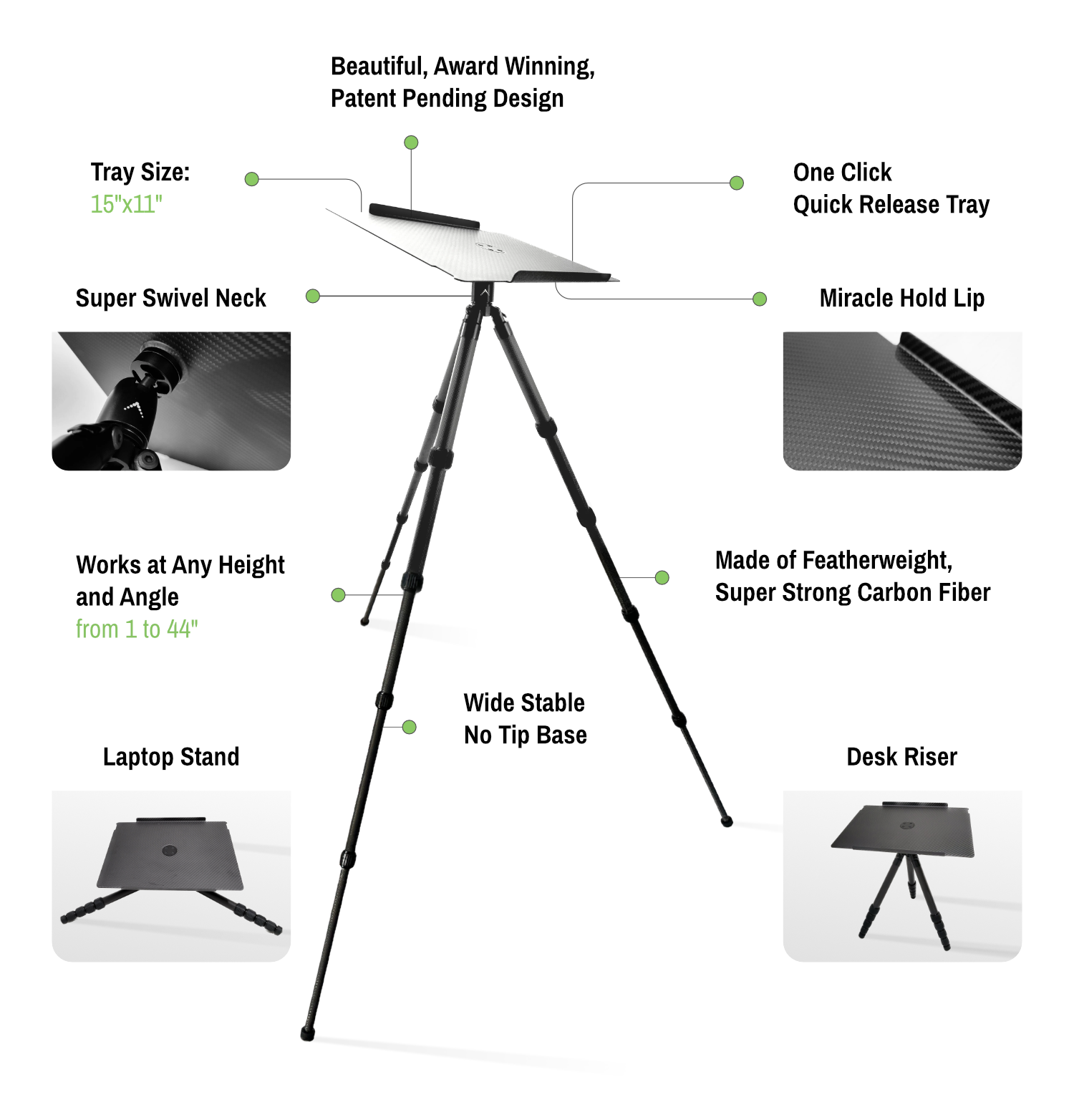 Portable
Compact + Fits in Laptop Bag

Easy
Set Up + Put Away In Seconds

Custom
To Your Height or Tilt Angle

Stable
Supports Uneven Surfaces

Light
Weighs Less Than 3 Pounds

Versatile
Holds almost Any Laptop or Screen

FAQs
Hey! But, why doesn't this cost $50 like the big metal, dj stand / projector / laptop holder I can get on Amazon? You know the ones that are super heavy, super ugly, not stable, take a long time to set-up and would never fit in my backpack, let alone a laptop bag, and I would hide when company comes over.
Glad you asked! theStand MultiDesk was designed for maximum mobility, stability, strength, beauty, and ease of set-up and use. To achieve this we used Carbon Fiber which has vastly superior strength at a mere fraction of the thickness and weight, as well as very low heat conduction, transferring heat 40 times slower than some metals, keeping your laptop cooler and performing better. The trade off is that the material itself and the advanced processing and engineering involved, much of it custom and manual, will cost more. 
This doesn't really fit into a laptop bag does it?
Oh boy does it. That is what makes this so unique, it truly goes where you do. The tray slides in the bag with your laptop, and then the legs fit sideways either above or below. We have traveled near and far with theStand MultiDesk and never even noticed it was there til we needed it. 
How can this be so strong and stable if it is so small and light?
The miracle of carbon fiber - one of the strongest and lightest materials on earth. The stability comes from the way the tray sits over the wide base. theStand MultiDesk can hold 5X's its weight.
What does set's up in seconds mean - how long does it take and what do I do?
In this case, seconds means seconds!  Just extend the legs and tighten at your desired height, then slide the tray on and it will "click" and lock in place.
How do I tilt the tray and how far can it tilt?
There is a lever on the side of the tray connector, just tilt to your desired angle and then tighten and you are all set. It can go from flat to completely vertical.  
I am over 6' tall - will this be tall enough for me?
Yep, at a max height of 44" it is recommended for people up to 6'3"
So what are all the uses for this again? 
There are lots and lots of ways to use theStand MultiDesk but some top ones include listening or presenting on video calls, and doing so in more exciting and visually appealing areas of the home, office, park, or yard. Generally just getting out of your chair and office and working in more, and better places. Reading. Speaking and presenting. Just having a magical solid tray that can be set-up at any angle or height on any surface.  Watching instruction (or instructing/collaborating) while doing yoga or other exercises. Your imagination is the only limit. 

Technical Specifications
Included in the box:
x1 Legs: Base of the product. Required for setup/use.
x1 Tilt Head: Attaches to legs. Required for setup/use.
x1 Tray: Attaches to tilt head. Required for setup/use.
x1 Security Strap: Wraps around your laptop and tray.
x1 Allen Wrench Set: Maintains socket screw tightness.
Full Details:
Weight: 2.675 Ibs (3.5lbs in Aluminum)
Weight Capacity: 15 Ibs
Max Height (tray level): 43.75 inches (111cm)
Tray Dimensions:
Length x Width: 15"x11" (38x28cm).
Thickness: 0.08" (0.2cm)
Security Lip Height: 0.39" (1cm)
Collapsed base dimensions:
Length (legs+head): 16.125" (40.95cm)
Length (legs only): 13.5" (34.3cm)
Diameter: 2.6" (6.6cm)
Leg Sections: 5
Primary Leg Angle: 25 degrees
Materials:
Tray: Carbon Fiber or Aluminum Alloy
Tilt Head/Leg Socket: Aluminum Alloy
Legs: Carbon Fiber or Aluminum Alloy
Knobs & Feet: Rubber