Boost Your Productivity
Sit. Stand. Move. Repeat. Your body is made to move and adjust positions throughout the workday to stimulate your brain's ability to create and problem-solve.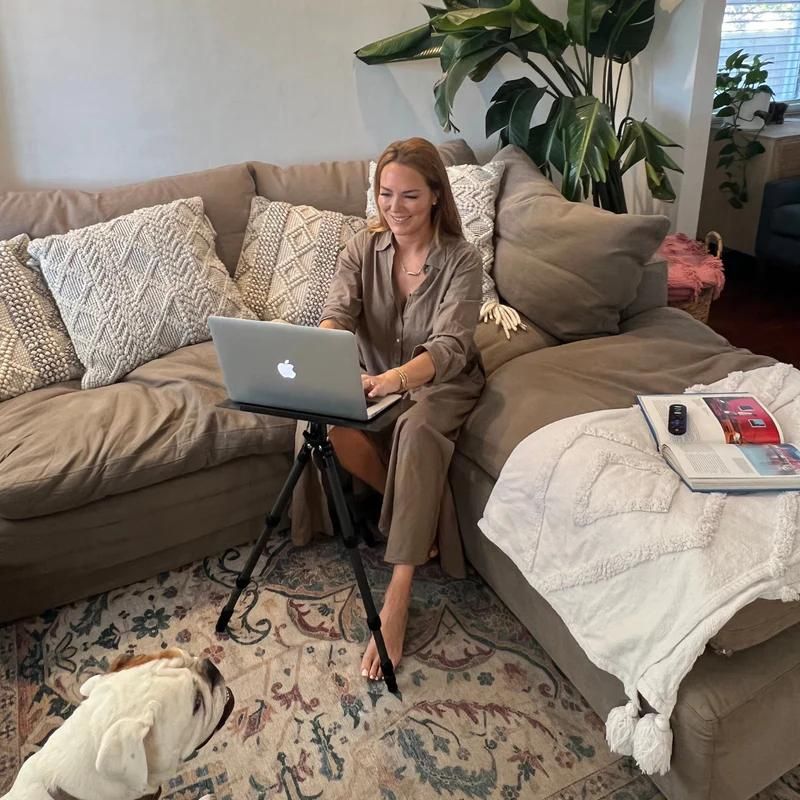 Increase Your Energy
Standing more frequently throughout your workday reduces both physical/mental fatigue and elevates your energy.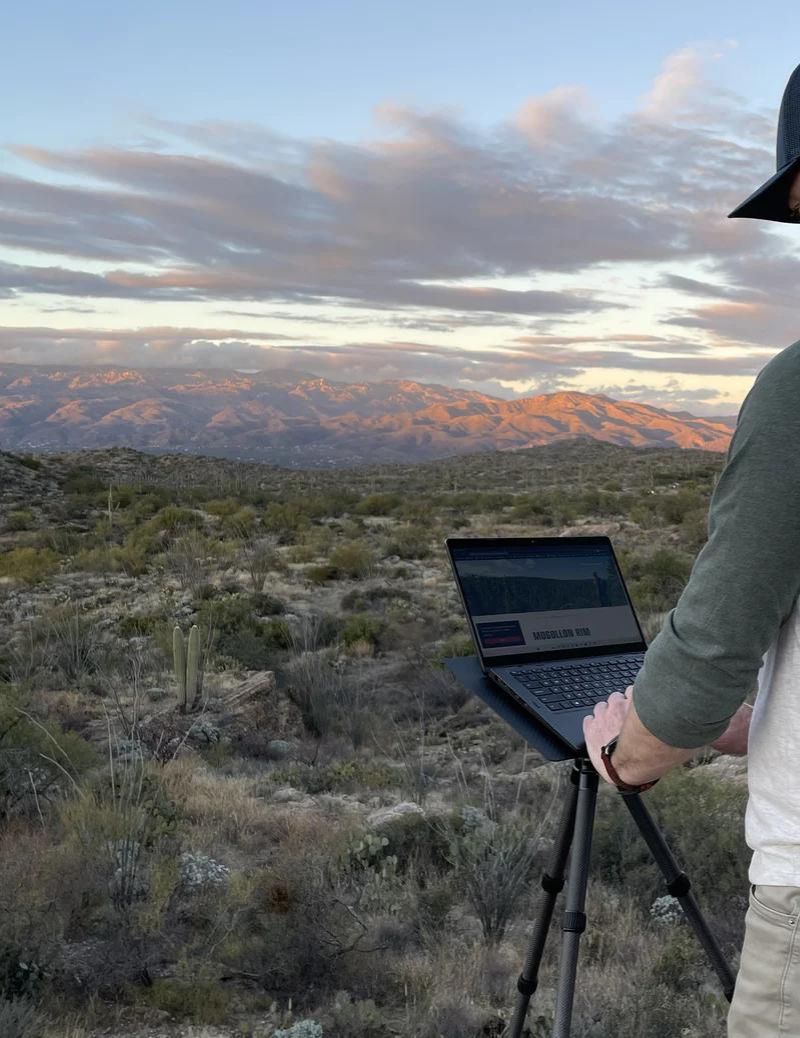 Improve Your Video Calls
Enhance your attention & communication effectiveness by standing in your preferred spot during video calls.
Get More Natural Light
Whether by a window or outside, soak up more Vitamin D during your workday to improve your focus and mood plus help your circadian rhythm/sleep.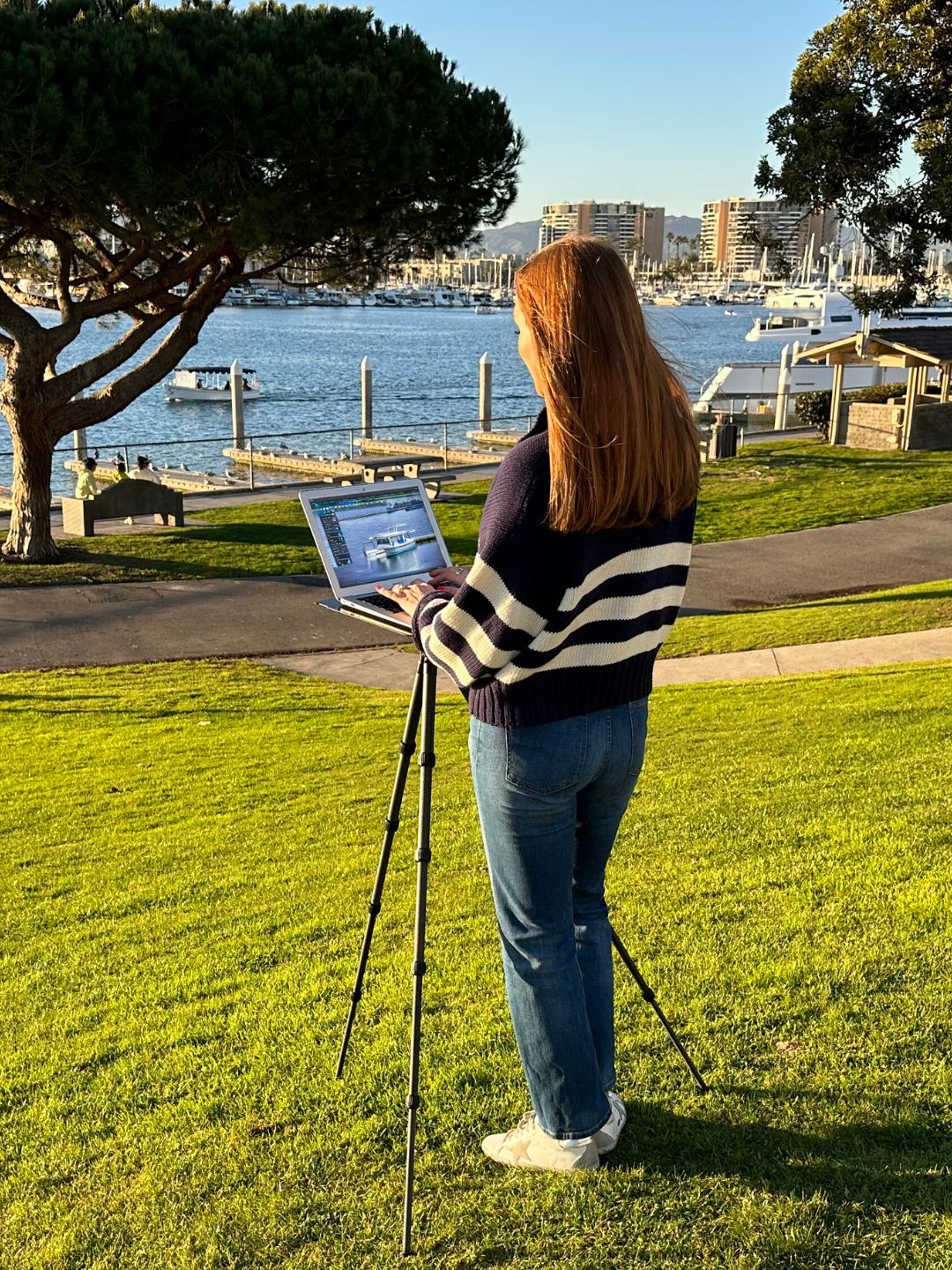 Enhance Your Work Day With The Flexibility To Work Anywhere
theStand's legs, and tray each have a full range of motion, so your imagination is the only limit to where you work.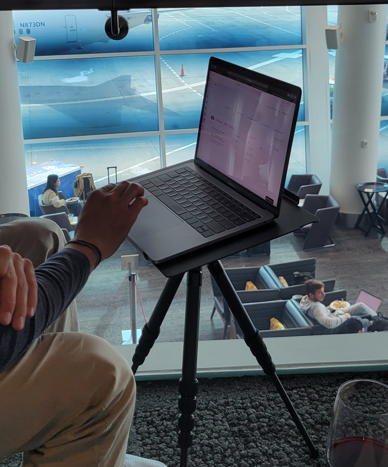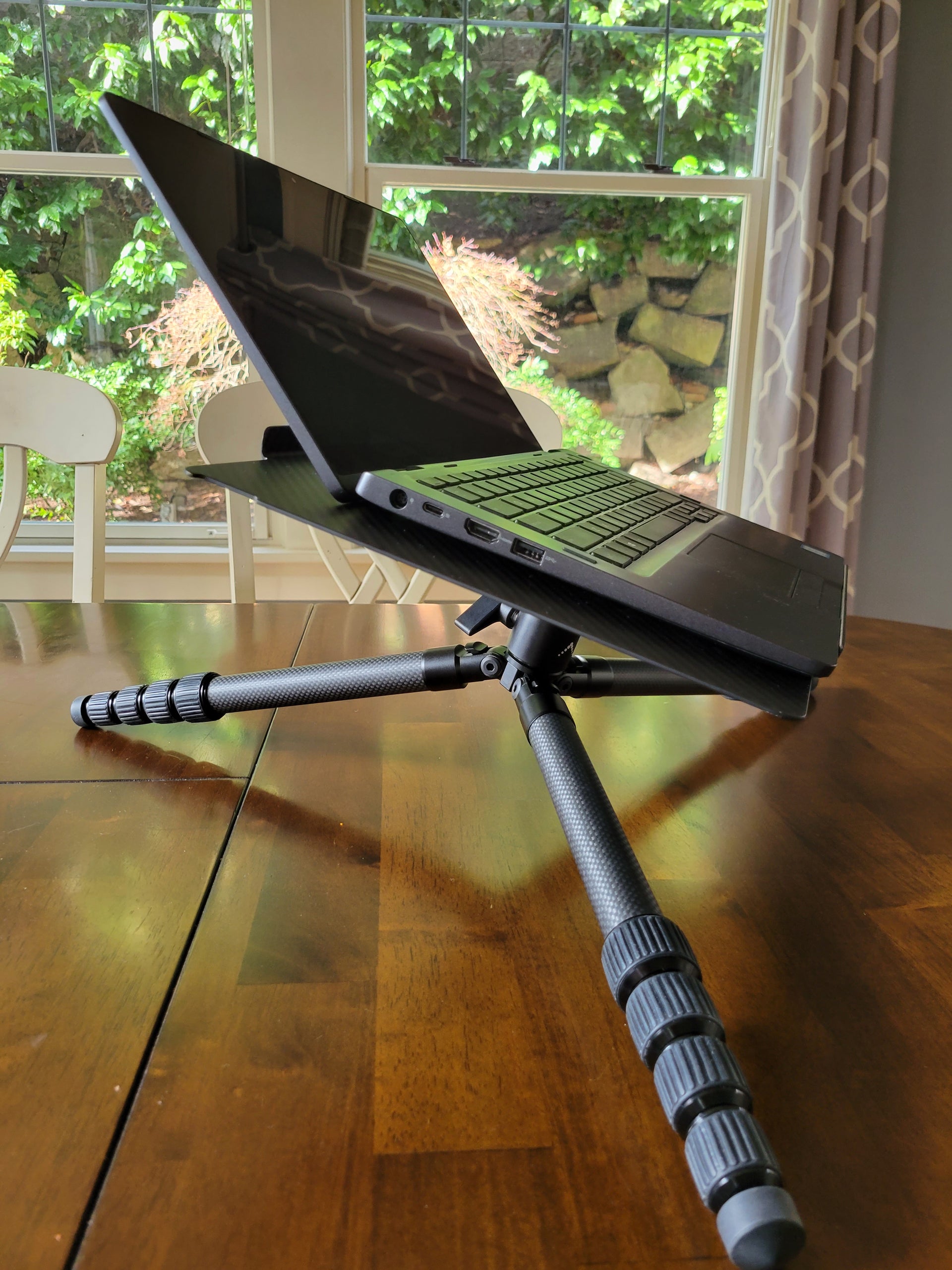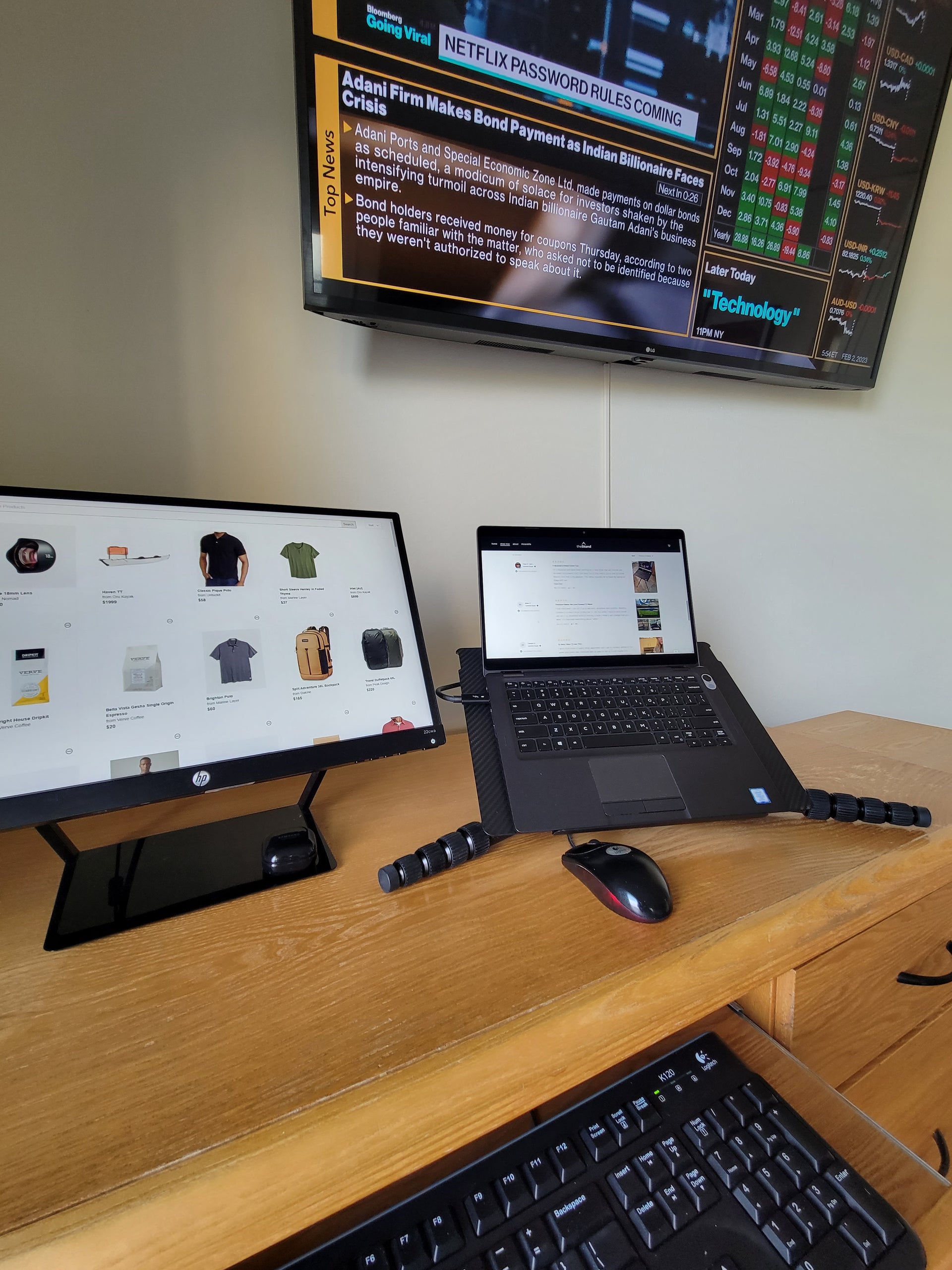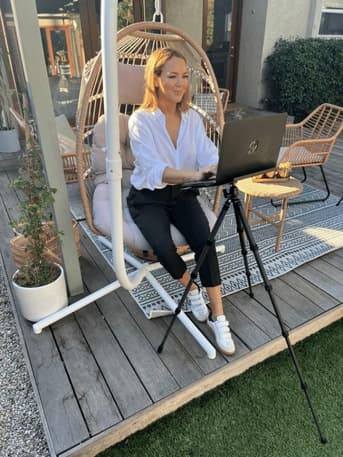 Slide, Click and Go!
Level-up your work game with the featherweight, super strong and stable portable desk that fits in your laptop bag and sets up anywhere in seconds.
theStand Was Designed With Movement In Mind

Portable
Compact + Fits in Laptop Bag

Easy
Set Up + Put Away In Seconds

Custom
To Your Height or Tilt Angle

Stable
Supports Uneven Surfaces

Light
Weighs Less Than 3 Pounds

Versatile
Holds almost Any Laptop or Screen
"I was highly skeptical that a desk that fits in my laptop bag would be stable or easy to set up, yet here I am using in it in every room plus the park"

"This thing is awesome. I will never take another video call sitting at my sad desk in my sad office. Working on the move really makes my day fly by"

"theStand is like my AirPods – I never knew I needed either before they existed, but now they both go everywhere I do"
Get The Freedom To Work Anywhere